*New* There's a Riesling for Everything…
$65 PER PERSON | $55 VRC MEMBERS
In this experience you will taste six wines, a full spectrum of styles from dry to luscious sweet, paired perfectly with four different types of cuisines prepared by our Chateau Kitchen.*
Crafted in partnership with the Dr. Loosen Estate in Germany, these wines are unlike any other. These food friendly whites are made from Washington grapes, reflect an Old World influence and pair perfectly with almost anything you can dream up in the kitchen.
You will leave in full agreement – there's a Riesling for everything!
Available Times:
Saturday: 2:30pm
Accommodates up to 12 people. Approximately 75 minutes.
*No dietary exceptions.
Book Your Reservation
Please select your preferred date and time, and provide contact information below
Our concierge team will contact you within 48 hours of your request. At that time, a valid credit card number will be required to secure your reservation.
Your credit card will be billed 48 hours in advance of your scheduled visit.
All experiences at Chateau Ste. Michelle are subject to availability on a first come, first served basis.
Guests must be 21 or older to attend.
To book groups larger than the available capacity, please call 425-415-3633 and we will do our best to accommodate your request.
Please plan to arrive 10 minutes prior to the start of your winery experience to allow time to check in. We will do our best to accommodate late arrivals, but guests arriving more than 10 minutes past the start time for your scheduled appointment may be asked to reschedule for another time or day, so please plan accordingly.
Guests participating in Tours & Salon Experiences must have valid form of identification available for age verification upon check - in. We accept the following forms of ID: Driver's License or ID Card issued by any U.S. State or Canadian Provence, U.S. Armed Forces or U.S. Military I.D. Card, or Washington State Tribal Enrollment Card. For guests visiting from outside of the U.S. or Canada, valid forms of identification include an Official Passport or Passport Card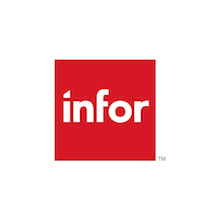 Cancellation Policy
We require a cancellation notice at least 48 hours prior to your reservation. After the 48 hours, your reservation fee is non-refundable. For additional questions, please call 425-415-3633.

Chateau Ste. Michelle Reservation Requests
For More Information:
Phone: 425-415-3633 or 1-800-267-6793
Email: reservations@ste-michelle.com


VIEW MORE EXPERIENCES