Chateau Igloos - Private Rental

$175 PER 2-HOUR RENTAL | VRC: $150 PER 2-HOUR RENTAL
By Appointment Only
Redefine your Chateau experience igloo-style. Indulge in your very own private escape in one of our brand-new, waterproof, private tasting igloos!
Our igloos will come complete with comfortable seating for up to 5 people, gourmet charcuterie board, Bluetooth speaker to enjoy your own selection of music, glassware, and one bottle of Chateau Ste. Michelle wine of your choice (from a pre-determined list of options).
Available add-on options include:
Wine by the bottle

Daily Food Menu options through our Café window are available for midday Igloo reservations

Selection of gourmet snacks from our Tasting Room
Available Reservation Times:
Wednesday through Sunday: 11:00am, 11:30am, 2:00pm & 2:30pm
Twilight Igloos - Friday & Saturday: 5:00 - 7:00pm
Reservations are approximately 2 hours long. Maximum 5 guests per reservation, limit 1 reservation per igloo.
Please be assured, health and safety remain our top priority. In addition to the safety protocol we are following listed here, our team will be thoroughly cleaning and disinfecting our igloos between use as well as using an electrostatic disinfectant sprayer on igloo spaces between reservations.
No outside food or beverages allowed on winery grounds at this time.
Please review the important information outlined here.
Book Your Reservation
Please select your preferred date and time, and provide contact information below
If within 48 hours of the date you would like to book, please email us at reservations@ste-michelle.com.
Our concierge team will contact you shortly to confirm your reservation.
All experiences at Chateau Ste. Michelle are subject to availability on a first come, first served basis.
Guests must be 21 years of age or older to consume alcohol in all winery tasting experiences. Attendees of all ages are welcome.
To reserve your Chateau Igloo option – please make sure to select 'Chateau Igloo' or 'Chateau Twilight Igloo' in the reservations options below.
RESERVATIONS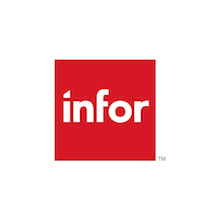 Guests consuming or purchasing alcohol at Chateau Ste. Michelle must have valid identification available. We accept the following forms of ID: Driver's License or ID Card issued by any U.S. State or Canadian Provence, U.S. Armed Forces or U.S. Military I.D. Card, or Washington State Tribal Enrollment Card. For guests visiting from outside of the U.S. or Canada, valid forms of identification include an Official Passport or Passport Card.
Chateau Ste. Michelle Reservation Requests
For More Information:
Phone: 425-415-3633
Email: reservations@ste-michelle.com