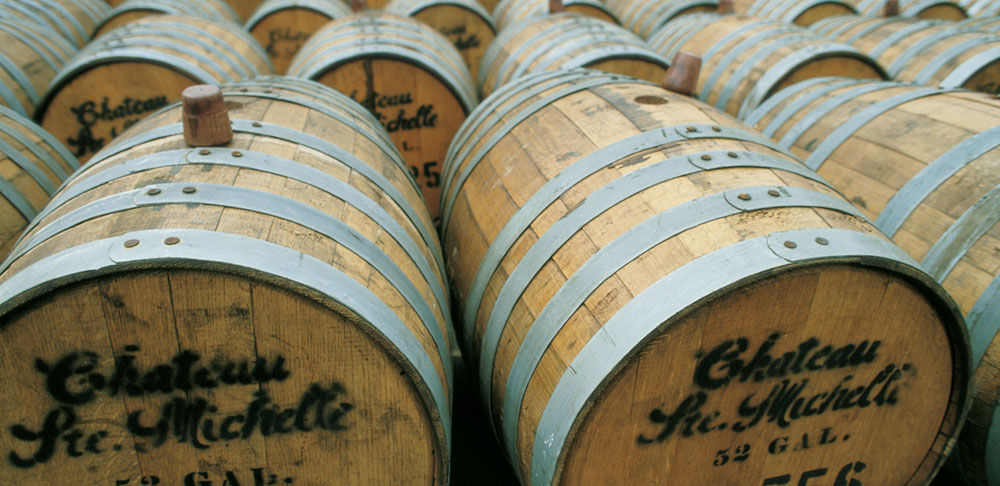 Chateau Ste. Michelle Artist Series 25th Anniversary
For 25 vintages, Chateau Ste. Michelle has married fine art with artisan wine making. Tap into this Bordeaux-style blend and celebrate the collaboration between the "Old World" expression of balance and complexity with the intensity and depth that is core to our Washington state wine. From the masterpieces featured on the labels, to the vintage inside the bottles, Chateau Ste. Michelle strives to showcase the perfect harmony between the two. We hope you enjoy this 25th vintage and many more to come! Cheers!
History of the Artist Series - Key Timeline and World of Acclaim
1993
1994
1995
1996
1997
1998
1999
2000
2001
2002
2003
2004
2005
2006
2007
2008
2009
2010
2011
2012
2013
2014
2015
2016
2017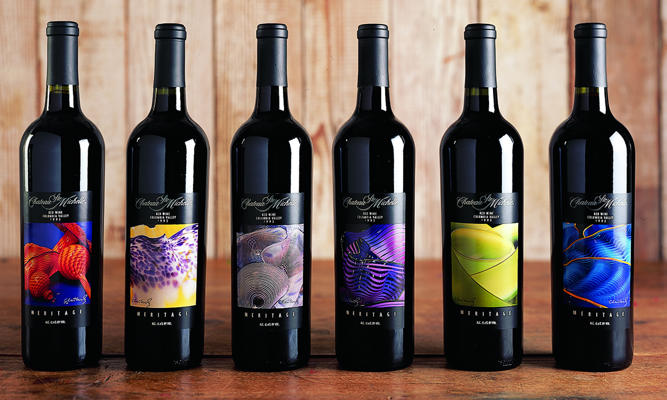 The Chateau Ste. Michelle Artist Series debuted
Dale Chihuly
The Chateau Ste. Michelle Artist Series debuted with the work of Dale Chihuly. Internationally regarded as one of the world's great artists, Dale is a Pacific Northwest native who co-founded the Pilchuck Glass School. In 1992, Chihuly was named the first National Living Treasure in the United States.
93 Points - Wine Enthusiast, December 1996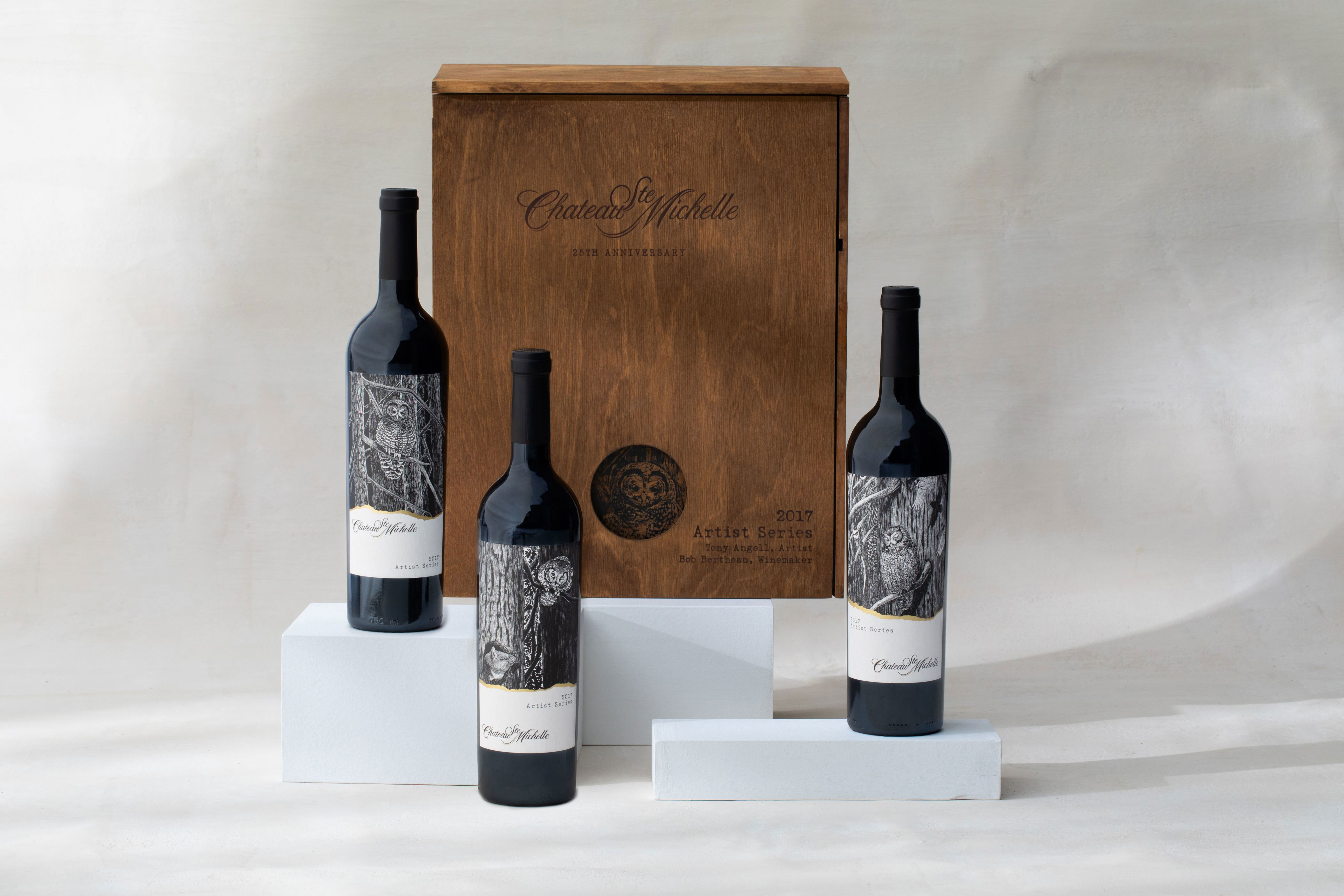 2017 Artist Series Commemorative Box Set
Collect all three commemorative labels inside a beautiful owl house inspired wooden gift box. Typically, available only to our club members, limited quantities of this year's gift box are available for purchase while supplies last.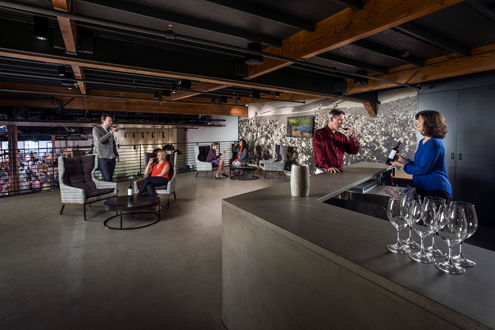 Join the Vintage Reserve Wine Club
Further your Chateau Ste. Michelle wine experience by becoming a part of our Vintage Reserve Club. Your membership will give you the opportunity to explore rare limited release wines and experience other great benefits.