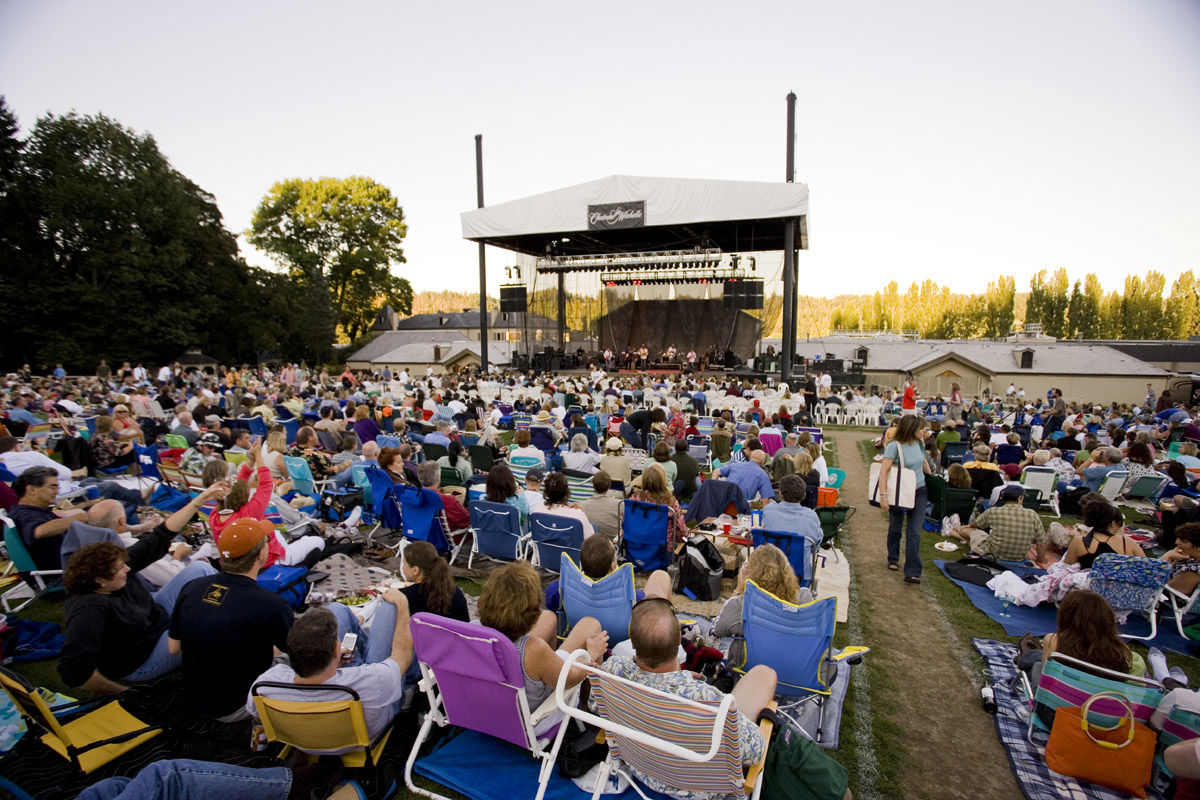 2021 Summer Concert Series Private Suite Reservation Requests
Thank you for your interest in reserving a Private Tent for the 2021 Summer Concert Series! Please see the below instructions for how to make your reservation requests.
First, change the date range to start date 8/14/2021 to 10/1/2021. If this is not changed, you may not see all the available suites.

Make sure your party size is listed as 1. This represents 1 suite. If you would like to book more than one suite, please make a reservation for one suite and then refresh the page to book another.

Click the check boxes for all suites you are interested in seeing availability for.

Click "Check Availability" to see the available suites generated below.

Click the suite you would like to book so that it is highlighted in blue. Then click "Book"

On the next screen, enter your contact information. Notes in the comment box are optional.

In the "Party Mix" section, make sure you enter a "1". Then click "Submit"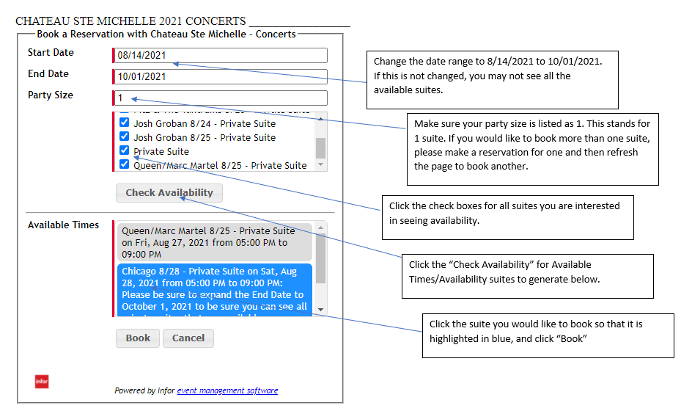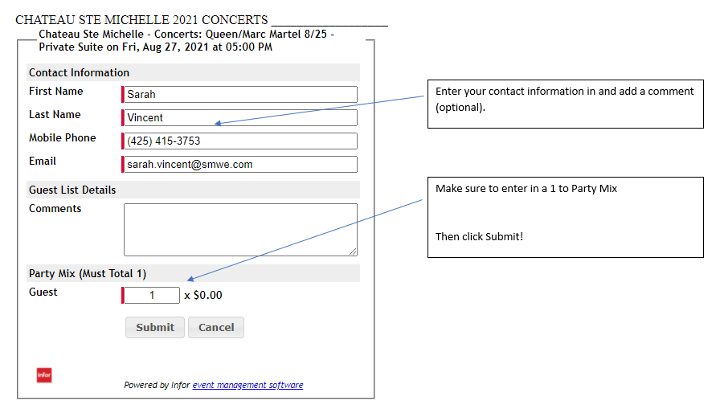 Please note that suites no longer available will not be visible. Once your request is submitted, an email will be sent to stating it has been received or asking you to clarify your request.
If you have any questions, please reach out to me at Samantha.Carlson@ste-michelle.com or (425) 415-3247. We are looking forward to having you join us for the 2021 Summer Concert Series!