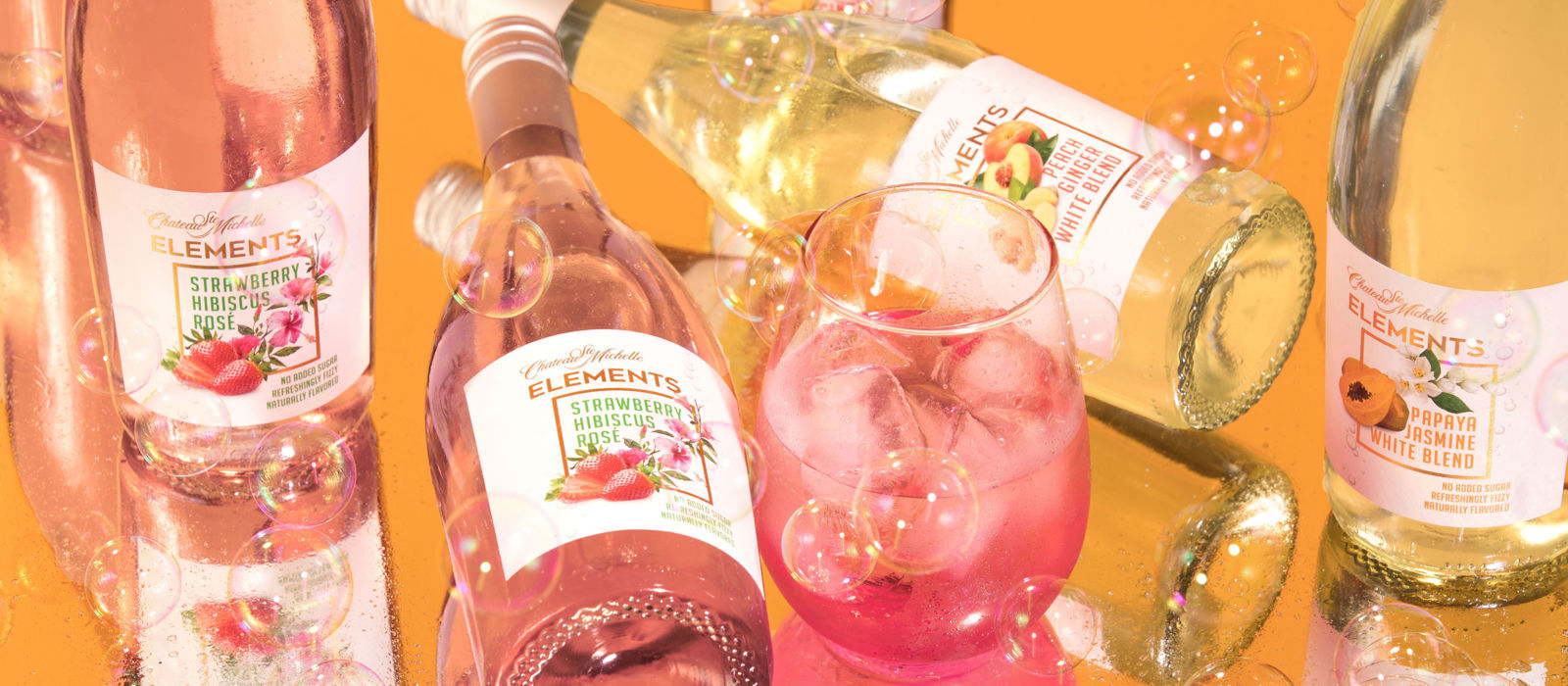 INTRODUCING CHATEAU STE. MICHELLE ELEMENTS!
Wines tastefully infused with fresh fruits and botanicals.
Chateau Ste. Michelle Elements is made from grapes sourced from local, environmentally responsible family farms and our estate vineyards in Washington, each wine is tastefully infused with fresh fruit and botanicals that intensify the unique characteristics of each varietal and complement the flavors of each beautifully.
Each wine is light, refreshing are uniquely different. And, best of all, only 100 calories and no added sugar!
GET 10% OFF YOUR NEXT PURCHASE
Join the Ste. Michelle mailing list for 10% off your next purchase and be one of the first to hear about limited-release wines, exclusive event invites, and more!