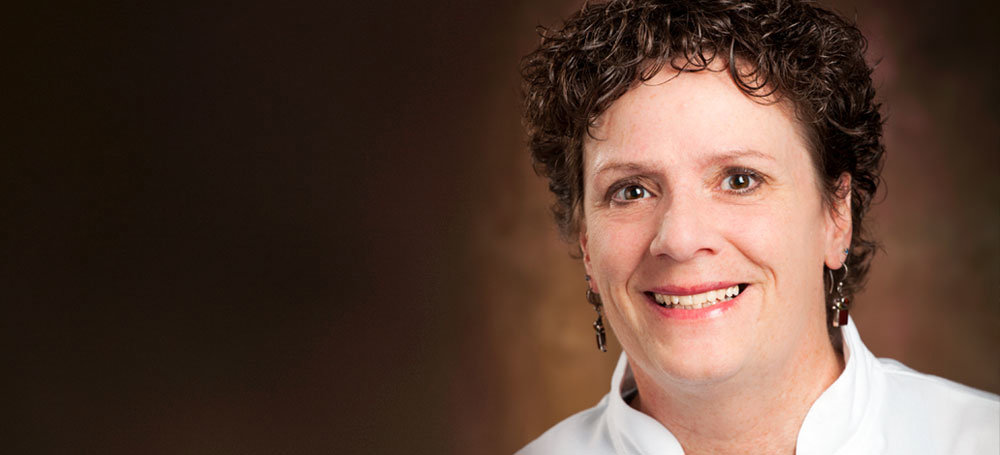 JANET HEDSTROM
EXECUTIVE CHEF
Herbs grown from Janet's own garden on the winery grounds accent many of the winery's dishes.
"In the Pacific Northwest we are fortunate to have access to fresh ingredients throughout much of the year, from Eastern Washington produce to fish and berries from Western Washington. Our menus take advantage of what is fresh locally at the time."
Janet joined Chateau Ste. Michelle in 1992 working with Culinary Director John Sarich. As Executive Chef for Chateau Ste. Michelle, Janet manages a culinary staff of fourteen and conducts wine dinners, cooking classes, wine and food tastings, corporate functions and special events, all designed to showcase the magical pairing of fresh Northwest ingredients and award-winning Chateau Ste. Michelle wine.
Janet's approach to food and wine pairing is refreshingly straightforward. "Start with good wine and good food and it's a lot easier," says Janet. "I begin with the wine and design my dishes to bring out the best attributes in the wine."
"For me, the best part of my job is working with winemakers who share the same passion for creating something artistic and celebrating flavors."