Chateau Ste. Michelle Elements
Tastefully Infused, Refreshingly Different
90 Calories | No Added Sugar | Gluten Free

The Story Behind the Wines
Learn more from our winemaker David Rosenthal
PLAY VIDEO

Shop our Retailers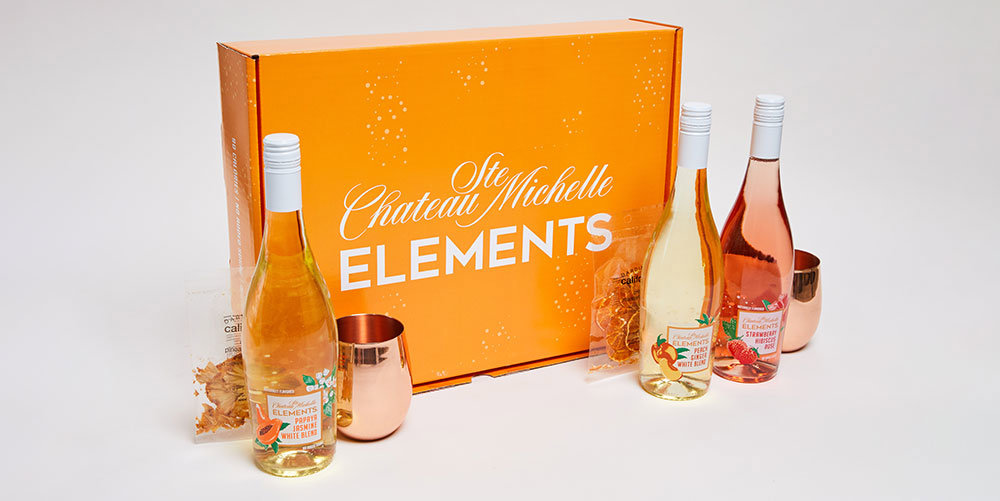 Chateau Ste. Michelle Elements Collection Box
This collection includes all 3 Chateau Ste Michelle Elements Wines, 2 copper wine glasses, and 2 bags of Dardimans California Assorted Fruit Crisps.
This item is not currently available in our tasting room for purchase or curbside pickup. Item is only available via shipping delivery.
$90 | VRC: $81
GET 10% OFF YOUR NEXT PURCHASE
Join the Ste. Michelle mailing list for 10% off your next purchase and be one of the first to hear about limited-release wines, exclusive event invites, and more!