OUR ESTATE VINEYARDS
COLD CREEK VINEYARD
SOIL:
Loamy sand and gravel "caliche" vein; low fertility.
CLIMATE:
Warm to very warm vineyard site with no cooling effect from the Columbia River. Low vine vigor with small berries and thick skins. Moderate bud break and a relatively early harvest.
VARIETALS:
Cabernet Franc, Cabernet Sauvignon, Chardonnay, Merlot, Riesling
Planted in 1973, Cold Creek Vineyard stands as one of the oldest and most acclaimed vineyards in Washington State.
Our sun-drenched, 40+ year-old vines at Cold Creek estate vineyard are grown in weak loamy sand and gravel soils with low water holding capacity. This "silty loam" produces moderate crops and concentrated grapes, resulting in intense flavors in all varietals and deep color in the red fruit. Along with its unique terroir, Chateau Ste. Michelle's commitment to research and innovation at the vineyard has earned Cold Creek wines critical acclaim, with more than sixty scores of 90 and above.
Great wines begin with nature and Washington is blessed with a climate and soils that produce some of the best fruit in the world. With our northern latitude and a growing season that sees up to 17 hours of sunlight a day, Eastern Washington's geography and climate deliver a perfect balance of New Word fruit with Old World structure.
Sustainability is a top priority at all Chateau Ste. Michelle vineyards.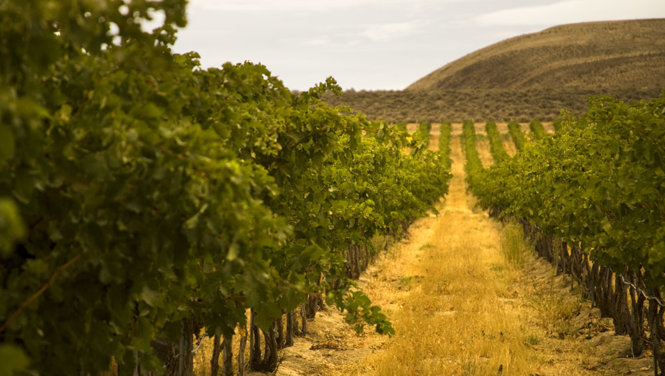 History and Video Tour of Our Iconic 40-year-old Cold Creek Vineyard